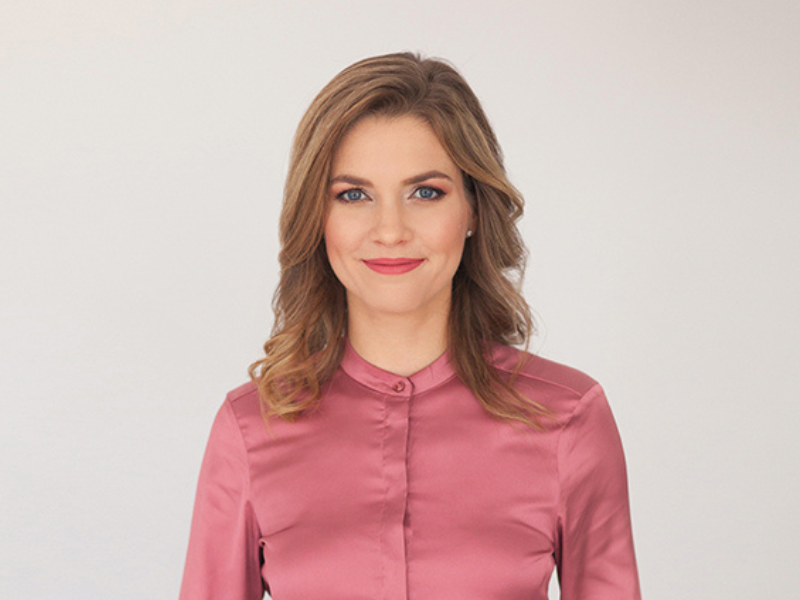 Julia Kitschenberg, the owner of the online beauty store Blanda Beauty has done an interview with me. Below you can find the excerpt of it.

Julia: What is your background?
Marta: I was born in Hungary and have been living in Berlin for nine years now. After my studies in economics, I tried a lot of things from event management to marketing to fashion retail. From every stage I gained valuable experience, which I can benefit from as an independent cosmetics entrepreneur.


Julia: How did you get into soap making?
Marta: I have always had an affinity for natural cosmetics. During a creative sabbatical in Hungary, my mother brought home a handmade natural soap one day. I was amazed to learn that it is possible to make soaps by hand, using all-natural ingredients and away from a chemistry laboratory. I immediately began researching! I was determined to create the best natural soaps for me and my family!

Julia: LIMA Cosmetics is a family business. How do you allocate the work?
Marta: In the beginning, LIMA was literally a "one woman show". I did it all myself, from ordering raw materials and making the cosmetics to packing and shipping.
Today, I get active support from my family: my mother and younger sister pack and ship international orders. In turns with my husband, my mother often accompanies me to international trade fairs and events. At one of these events we met Julia, the founder of Blanda Beauty.
If my father has some free time, he helps me in the soap production: he can stamp the fresh soap bars just super nice and clean!
New product development and production are still my department. Recently, I was pleased to have the support of a pharmacist. Together with her, we now stir fresh LIMA cosmetic products in the manufactory!

Julia: What does the name LIMA mean/where does it come from?
Marta: LIMA is the combination of two words: Linea and Márti. The first two letters of the two words are used to create the brand name.
Linea comes from the Latin and it means as much as "line", "direction".
Márti is my nickname. In Hungary, almost all nicknames have an "i" at the end.
As a brand name, LIMA reflects what high-quality cosmetics mean to me: natural and high-impact products with a spa like experience.

Julia: I read that the soaps are produced in the Hungarian lowlands. What is so special about the region?
Marta: It is the nature and the many sunshine. Indeed, in Hungary people say that this area enjoys most of the sunshine in a year. The surroundings of the manufactory are just super relaxing. It is for me a perfect environment for creating cosmetics.

Julia: In your opinion, what do you need to pay special attention to when producing soap?
Marta: High-quality, carefully extracted botanicals are the very soul of a soap. You can't have the same results from a refined, low-value vegetable oil as you do from a virgin, organically grown oil. In addition, the precise composition plays a significant role in determining how nourishing, cleansing and lathering a soap will be. We use no chemical lathering agents and we rely entirely on the properties of saponified plant butters and oils.
Over the years I have tried several hundreds of soap formulations until one day the soaps have become that good that I wanted to share them with others.

Julia: Do you use only soaps yourself? Which is your favorite soap?
Marta: Of course. I'm a big fan of LIMA soaps and just can't get enough of them! My skin before was dry, picky and I had to fight often with pimples. Since using natural soaps, I have a healthy complexion, which I really enjoy.
My favorite soaps are currently the BLACK LAVENDER for the face and our fresh salt soap ASPIRA for the body. However, this selection often changes depending on what scent I prefer or what my skin needs.
Julia: What is the advantage of soaps compared to liquid cleansers (for face or body)?
Marta:
Natural soaps are very concentrated and contain a very high percentage of vegetable oils and butters. These saponified oils and lipids cleanse and nourish the skin whithout causing it to become dry. Due to the alkaline pH of natural soaps, they easily swell the skin cells and promote skin regeneration.
Whereas shower gels and liquid facial cleansers consist mostly of water, which, combined with a surfactant, cleanses the skin. It is a product that is less concentrated and often much less refatting than a high quality natural soap.
Here, the pH is neutral for the skin, which does not promote cell regeneration and renewal. Dead skin cells remain attached and are not gently dislodged, often leading to itchy and dry skin. The high water content also requires the addition of additional preservatives, whilst our natural soaps are completely self-preserving.

Julia: What is so special about LIMA soaps?
Marta: Many soaps unfortunately tend to be drying to the skin. Our customers are at first always thrilled that the LIMA soaps do not make the skin feel tight. There is even some feedback that you don't need any body lotion at all after a shower. On top of that, it's a spa like experience every time you use one of our soaps to take a bath or wash the face. It is also LIMA's goal to celebrate each day with a luxurious and efficient skincare routine.